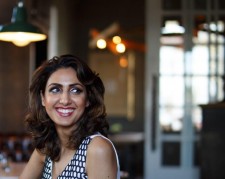 Houston, TX , September 23, 2016 (Newswire.com) - Versa Creative, founded by Mary Shekari, is proud to announce that Google has officially awarded Versa with a Google Partner Premier badge, the highest partnership status offered. This significant development makes Versa one of two marketing agencies in Houston to receive this honor.
Google awarded Versa Creative with a Premier Partnership as part of their mission to recognize the fastest-growing agencies at a foundational level. This award is reserved for the most prosperous agencies based on their past record for managing essential AdWords investments. Apart from the professional networking this partnership will provide; Versa will be able to dive deeper into accounts on a weekly basis and gain access to unique insights from industry trends. Mary Shekari, the founder of Versa Creative, is proud to have her team earn such a significant partnership.
"On behalf of our digital and creative teams, we are honored to be a part of such a rare and prestigious partnership. These new developments solidify our mission to deliver unprecedented marketing strategies to our clients, and we are excited for the opportunities and recognition that comes with such a powerful collaboration," Mary Shekari said.
Please watch this space for further developments and review the Google AdWords Advertisers Guide for additional information on third-party partnerships.
About Versa Creative:
Versa Creative is a full-service advertising and marketing agency, headquartered in Houston, Texas, providing branding, strategy, digital and traditional media, and web services. With our talented team of designers, writers, developers, and account managers, Versa dreams boldly to create powerful and effective campaigns driven by passion and purpose.
Source: Versa Creative
Share: