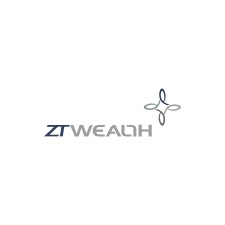 Exclusive Partnership Seeks to Strengthen Connection With Pakistani Community
HOUSTON, TX, June 15, 2017 (Newswire.com) - ZT Wealth and the Altus Foundation welcome an important addition to their ever-growing network of physicians: the Association of Physicians of Pakistani Descent of North America (APPNA). The scope includes educational support, charitable giving, medical projects across North America and Pakistan, and exclusive marketing opportunities at events such as APPNA's annual Summer Convention.
With this move, ZT and Altus will now have nationwide reach, well beyond their current offices in the Houston area and New York.
"We are truly funding their programs and building trust with the community."

Taseer Badar
Taseer Badar, CEO and Founder of ZT Wealth, says this relationship is a natural connection since a majority of ZT Wealth investors come from healthcare backgrounds.
"The APPNA organization has always been a shining star for us," Badar said. "It is probably one of the largest organizations within the physician community, and us being in healthcare and with a strong South Asian background, partnering with them is a big honor."
Badar, who is also a South Asian immigrant, knows the partnership will grow and evolve over time — a "living document," as he says — even with changing leadership.
APPNA educational projects include allocated housing for medical students of Pakistani descent studying in the United States, in turn supporting their continued research and training, as well as annual scholarships for tuition and lodging (within Pakistan) for at least one student each year. Medical projects are especially meaningful, as they directly provide services to those in need and relate directly to the missions of both the Altus Foundation and ZT Wealth. Those include, but are not limited to, financial support for free healthcare clinics and aiding the development of APPNA's telemedicine initiatives.
Furthermore, as part of each organization's dedication to education, at least two children of APPNA members will be chosen for ZT Wealth apprenticeships each year.
Badar emphasizes that this relationship is more than a mere sponsorship. Rather than support abstract financial goals, all efforts will go toward "something tangible."
"We are truly funding their programs and building trust with the community," Badar said.
About ZT Wealth and Altus Foundation:
ZT Wealth is a full-service wealth management and private equity firm based in Houston, Texas, with branches in New York and Dubai. ZT specializes in personalized financial opportunities in traditional and alternative investments. Through strong client relationships, innovative strategies and personalized attention, ZT Wealth has experienced rapid growth and has been featured in the "Aggie 100" list for several consecutive years.
The Altus Foundation is a 501c non-profit organization that provides access for low-income families and individuals to premium healthcare services through exemplary care coordination, premium educational programs, and financial support. The Altus Foundation has recently added an Entrepreneurship component to develop the aspirations and efforts of low-income people who desire or are in the process of developing a business.
About APPNA
Incorporated in 1977, the Association of Physicians of Pakistani Descent of North America represents approximately 15,000 physicians living and practicing in North America and is dedicated to the ongoing medical education and health of the Pakistani community in Pakistan and the United States. APPNA also provides philanthropic contributions through the APPNA Foundation.
Source: Versa Creative
Share: